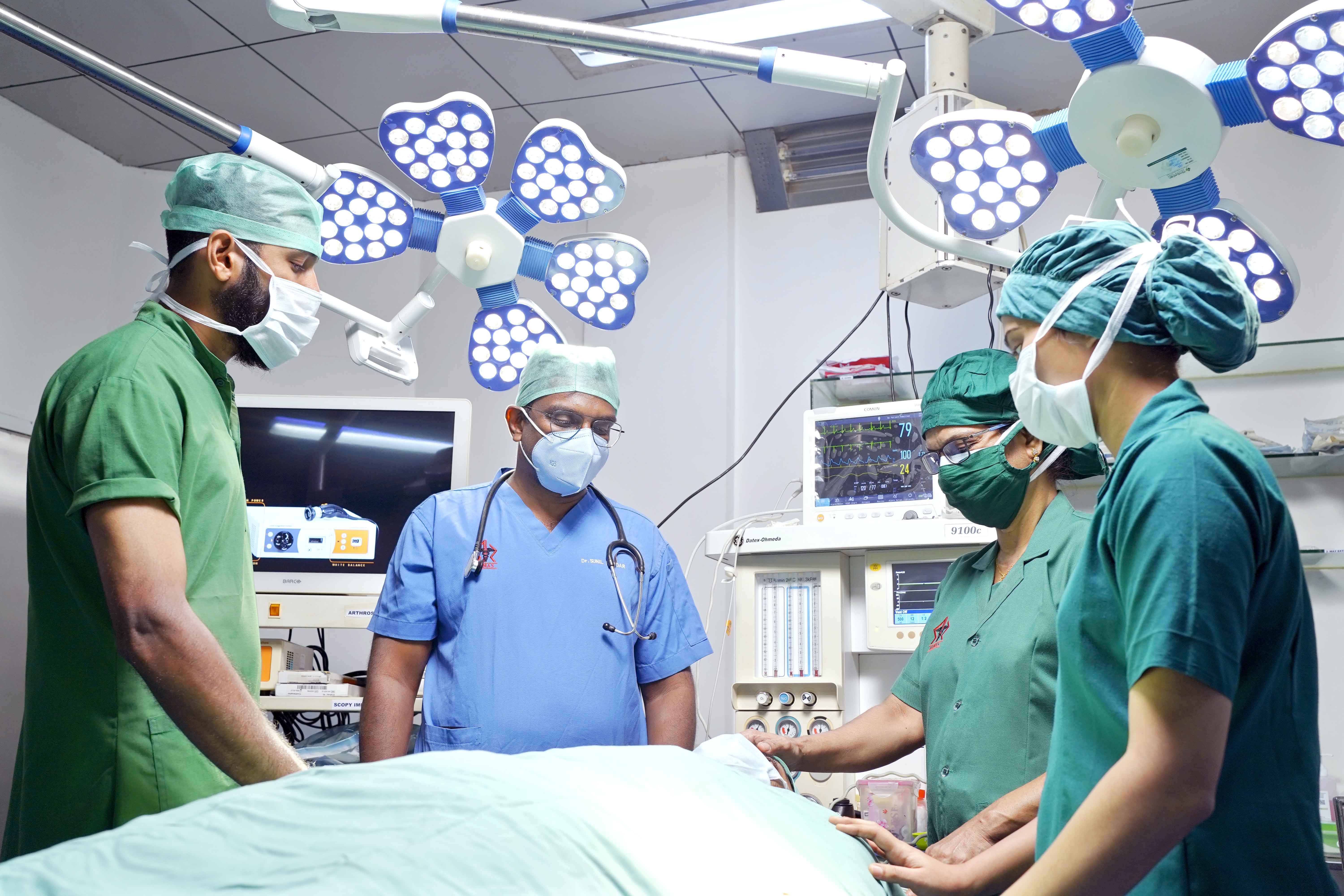 Almas Hospital
General & Advanced Laparoscopic Surgery
""We Specialize in Your Wellbeing""
The General & Laparoscopic Surgery Department of Almas Hospital in Kottakkal is one of the most equipped and essential departments of Almas Hospital. The primary goal of the General Surgery Department is to provide high-quality and cost-effective surgical care to patients from a wide range of backgrounds. The department specializes in all aspects of general surgery, including abdominal surgery, breast, and endocrine surgery, colorectal surgery, laparoscopic (keyhole) surgery, vascular surgery, hernia repair, and other soft tissue surgery.
The department offers services for both emergency and elective procedures. The department is equipped with a team of the best laparoscopic Surgeons in Kerala who take care of all major and minor surgeries. The staff is backed by advanced technology, which makes surgical procedures faster and more effective. The Department of General & Laparoscopic Surgery at Almas Hospital is the best in the entire Kottakkal that provides a complete array of surgical services for both adults and children. All surgical procedures are performed by well-trained surgeons with an excellent track record. The department is equipped with the latest technologies in the field of surgery. In addition, it has well-equipped operation theaters which are supported by state-of-the-art recovery beds and modern endoscopy facilities. The hospital is known for its quality treatment outcomes in surgical procedures.
Contact Now