International Patient Care Services
A pioneer in Proactive Healthcare, Almas Hospital, Kottakkal offers affordable, transformative medical care for international patients of all ages. Distance, language, and diverse cultures are not obstacles for our esteemed care teams to provide quality healthcare.

At Almas, international patients will have access to over 30+ medical and surgical sub-specialties within a single institution. Our expert team has a long track record of success in caring for complex conditions. Here, patients are cared for with a spectrum of the latest medical advances including robotic surgeries that reflect why we are the trusted hospital in India for International Patient Services.
Contact Us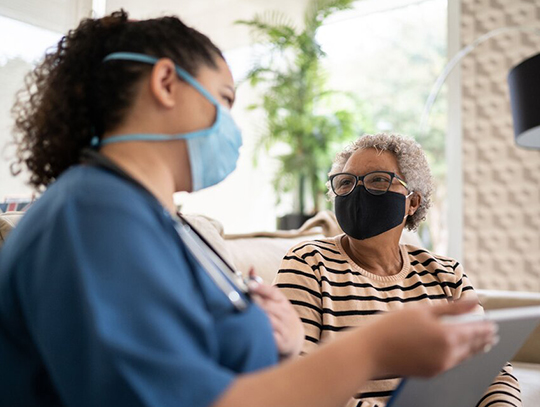 International Patient Care Desk
Our International Patient Services program is led by the best doctors in medical care and care coordination. The International Patient Care Desk at Almas Hospital is a full-service office that helps patients and their families navigate care and logistics. Our team of welcoming and multilingual international patient care coordinators serve as a single point of contact before, during, and after your visit.
Our world-class International patient care desk at Kottakkal offers the following:
Online enquiry -

Get in touch & find answers to the most common questions we receive from our international patients & their families. We're here for you 24*7.

Multilingual international patient care coordinators Evaluation of medical reports by experts -

Our global patient care coordinators work quickly to review your medical records with our world-class doctors for curating your treatment plan.

Cost estimates for advised treatment and stay -

The International Patient Services team will provide you with an estimate of your medical costs as well as your stay.

Insurance Support Services -

The international patient care coordinator will assist you with the choices you have for health insurance coverage and bill payment.

Visa assistance, visa extension assistance if needed -

The International Patient Care Desk provides Passport/Visa assistance to international patients and their family. Once your appointment is confirmed, the coordinator will issue a letter with details required for the visa application.

Foreign exchange facilities -

We offer foreign exchange guidance to international patients. The currency of any country can be exchanged, based on the patient's requirement.

Pick and drop services -

We provide an airport transfer facility for International patients. Patients with exigent medical conditions can avail our high-level medical ambulance service.

Dedicated staff for in-house support -

Patient care coordinator will help international patients with all diagnostic procedures, hospital admission, and timely appointment with expert doctors.

State of the art accommodation (Deluxe, Super Deluxe & Premium suite rooms available) -

Overseas patients can enjoy the premium room facilities or delux rooms.

Special dietary requirements -

Our specialist doctors along with skilled dieticians chart out personalized diet plans to ensure that overseas patients receive their daily intake of nutrition without compromising the taste.

Guided tours -

If the overseas patient and their family wishes to combine the treatment period with a holiday, to recuperate, our coordinators will organise guided tours.

Post-discharge care -

Follow-up care after the discharge plays a crucial role in your recovery and our coordinators will make sure the process is as easy as possible for you and family.

Our goal is to make the process as easy as possible so you can focus on your treatment and recovery.